From the 16th to the 20th of May 2022, our fifteen NATURE-ETN early-stage researchers (ESRs) were finally reunited in Munich, Germany, for the third training week. The event was held in the recently built Institute of Chemical Epigenetics Munich (ICEM), in the Ludwig-Maximilian University of Munich (LMU). The ICEM building is funded by the Federal Republic of Germany and the state of Bavaria and results from the initiative of Prof. Thomas Carell, Principal Investigator in NATURE-ETN. It hosts two of our ESRs from the Carell group who recently moved to this new building.
On the first day of the training week, the ESRs received a guided tour of ICEM and introductory sessions on mass-spectrometry-based proteomics by Dr. Pavel Kielkowski and sequencing technology by Dr. Markus Müller.
On the second day, the scientific training was pursued with morning sessions on epigenome sequencing by Dr. Müller and Dr. Pascal Giehr. In the afternoon, Dr. Müller provided a bioinformatics crash-course with RNAseq and Prof. Carell gave a lecture on the synthetic chemistry of nucleosides.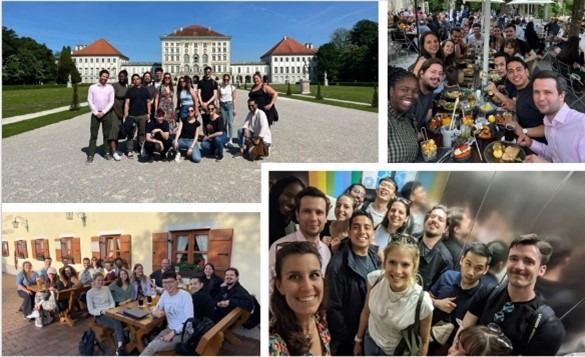 On the third day, the ESRs formed groups to discuss ways of enhancing science communication to different audiences.
The training programme also covered industry-relevant skills, with a stimulating session on Quality Management delivered by Alexander Schalk, Quality Manager at the company Baseclick GmbH, also a beneficiary in NATURE-ETN.
The ESRs had the afternoon free to visit Munich and better get to know each other, in the first in-person meeting since the start of the project.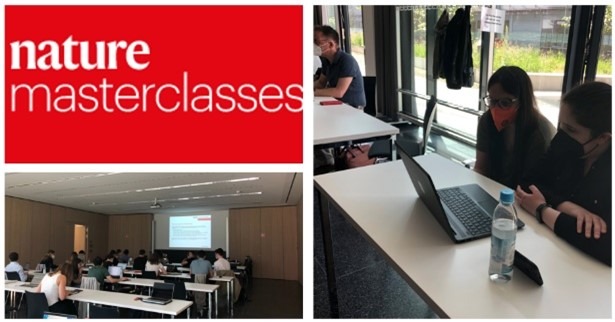 On the fourth and fifth days, the ESRs, along with other researchers from the LMU Department of Chemistry, attended the Nature masterclass delivered by Dr. Véronique Gebala, Senior Editor at Nature, and Dr. Ilse A. Valtierra-Gutierrez, Associate Editor at Nature Communications.
The comprehensive training included sessions on the preparation and submission of high-quality papers, the editorial and peer-review processes, and best practices in scientific publishing. The trainers also take the time to review abstracts prepared in advance by the ESRs.
We thank the organisers at LMU and the trainers for this successful event and already look forward to the 4th training week, to be held this Autumn in Dublin, Ireland.
In the meantime, most ESRs will meet again on the 5th to 10th of June for the XVIIIth Symposium on Chemistry of Nucleic Acids, in Český Krumlov, Czechia, organised by the Hocek group.