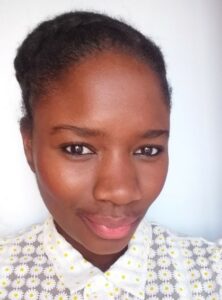 Supervisor: Dr. Thomas Brown Junior
Host: ATDBio Limited, United Kingdom
Country of origin: France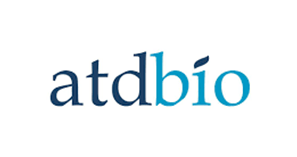 Research: CRISPR-Cas 9 in live cells imaging
The CRISPR-Cas9 system has been used for live-cell imaging using inactivate dCas9 and appending GFP. However, technical issues mean that imaging non-repetitive DNA elements in live cells remains a challenge. Diallo will pursue a novel chemical solution; sgRNAs will be tagged with very bright small molecule fluorophores, significantly increasing the number of colours available, and enabling multiple loci to be imaged simultaneously.
Scientific background:
Master's degree in Frontier in Chemistry at the University of Paris. Graduated in 2021 with a specialization in Biomolecular Chemistry.
Master Thesis performed at the Institute of Biomolecules Max Mousseron in the University of Montpellier in the team of Chemical Biology and Nucleic Acids Chemistry Topic: Synthesis of RNA molecular switches using disulfide bridges.
Master Thesis performed at the Physical and Theoretical Chemistry Laboratory in the University of Oxford.
Topic: Synthesis of the new triazole backbone using Ruthenium catalyst.

Bachelor's degree in Life Sciences at the university of Versailles Saint-Quentin-en-Yveline. Graduated in 2018.
Personal background:
Diallo is from Paris, France. She enjoys travelling, cooking and playing poker as well as meeting people from various backgrounds.
She has developed an interest into the understanding of the molecular interactions that can occur into genetic processes.
She has always been interested between chemical synthesis and direct biological application. Being able to do this PhD is a huge opportunity as it allows her to gain further experience in the Chemistry and Biology field.