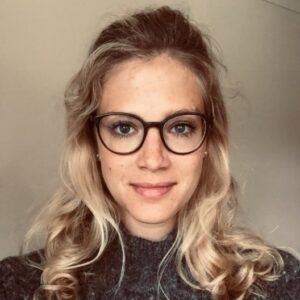 Supervisor: Dr. Thomas Frischmuth
Host: baseclick GmbH, Germany
Country of origin: Austria

Research: Development of click based adapter ligation technologies for next generation sequencing
The basis for the project is an optimized chemical ligation procedure, which has superior efficiency to enzymatic ligation and is compatible with downstream enzymatic processing (e.g. DNA amplification). Therefore, different click-ready nucleotide building blocks will be studied for their incorporation into oligonucleotides by various enzymes (e.g. reverse transcriptases, RNA and DNA polymerases, terminal deoxnucleotidyl transferases). After having identified the optimal setup, we will investigate their application in RNA or DNA library preparation protocols.
Additionally, we want to develop greatly improved tools for sequencing of epigenetic base modifications, which can be applied for low sample amounts. Ideally, these protocols can be developed into a robust kit or sequencing system. Baseclick will generate adapter oligonucleotides containing modified bases as internal reference for the sequencing protocol and adapting library preparation of long oligonucleotides containing epigenetic bases for an initial proof-of-concept.
Publications within NATURE-ETN
Schönegger, E.S., Crisp, A., Müller, M., Fertl, J., Serdjukow, S., Croce, S., Kollaschinski, M., Carell, T., and Frischmuth, T. Click Chemistry Enables Rapid Amplification of Full-Length Reverse Transcripts for Long-Read Third Generation Sequencing. Bioconjugate Chemistry (2022). https://doi.org/10.1021/acs.bioconjchem.2c00353
Scientific background:
Master's degree in Technical Chemistry at TU Wien (graduated in 2020):
Specialization: Applied Synthesis Chemistry
Master Thesis performed at the Department of Medicinal Chemistry of Boehringer Ingelheim RCV GmbH & Co KG; Topic: Phosphate Bioisosters -Synthetic Access and Physicochemical Properties
Bachelor's degree in Technical Chemistry at TU Wien (finished in 2017):
Thesis in Applied Organic Synthesis: Synthesis of 1,2,3-triazol linked bipolar host materials for PhOLEDs
Personal background:
Eva comes from the south of Austria and in her free time she loves doing sports in nature. During her exchange semester in the US at the University of Illinois at Urbana-Champaign, she followed her interests in life science. Back in Austria, she did her master thesis in a pharma company, where the important relationship between chemistry and biology aroused her interest and finally motivated her to proceed in this research field. Thus, NATURE-ETN is a unique opportunity for her to broaden her horizon in an interdisciplinary way. In addition, she will be able to build up an international network which will be beneficial for her professional as well as personal development.