Supervisor: Prof. Niall Barron
Host: National Institute for Bioprocessing Research and Training, Ireland
Country of origin: Israel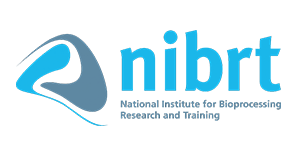 Research: Modified RNA bases to increase stability and translation of mRNA constructs
In this project Or will be using a genetic approach, focusing on epitrancriptomics, in order to increase cell viability and productivity. The goal is to address difficulties regarding the expression of synthetic chimeric proteins for therapeutics and to increase specific yield, as well as getting a better understanding of cellular production systems.
Or will explore the potential of using m6A modified RNA to enhance expression of proteins in mammalian cells using different tools such as Click Chemistry, IVT and transient transfection.
Scientific background:
Or has a BSc and a MSc in Biotechnology from Bar Ilan University in Israel.
She obtained her Master's degree in 2020 after working in a collaboration between a Lab on a Chip and a Cell-Cycle Lab. Her research goal was to apply microfluidics in order to identify autophosphorylation of soluble and insoluble proteins. Her work included manufacturing of microfluidic chips, designing experiments, in vitro expression of proteins, applying proteins on the microchips for detection and analyzing results.
Personal background:
Or is from Tel Aviv, Israel. In her spare time, she loves cooking and baking and is very passionate about dogs. She did a lot of traveling and enjoys meeting new people and learning about different cultures.
During her years in academia, she fell in love with research and naturally decided to pursue a PhD. Genetics and drug discovery have always interested her and coming from a collaborative background, she felt that the NATURE-ETN program is the right place for her.